Detective movies have been a staple of Hollywood for decades, offering audiences thrilling mysteries to solve and captivating characters to follow. From film noir classics to modern crime thrillers, there are countless detective movies that have stood the test of time and continue to entertain audiences today.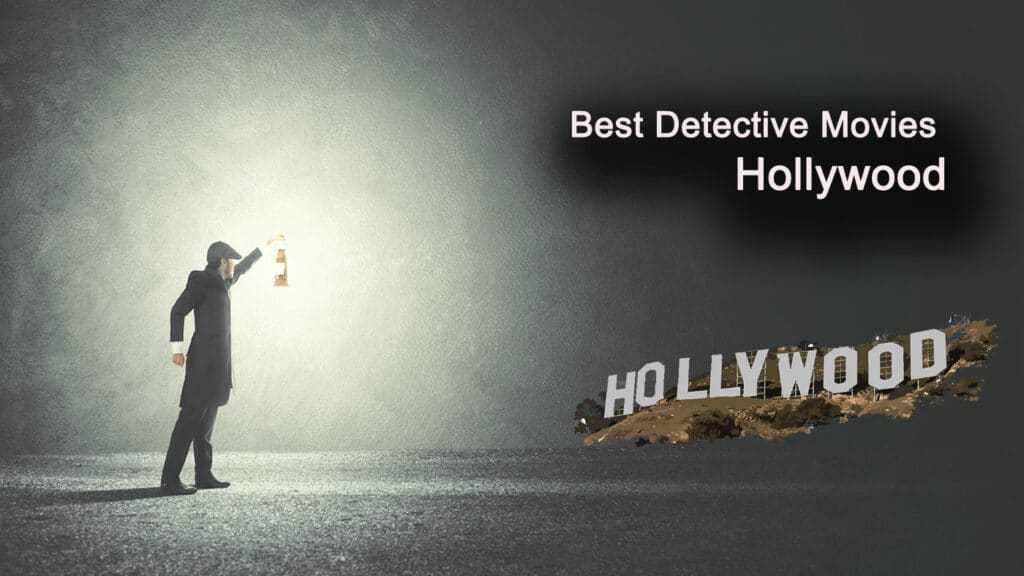 In this article, we will take a closer look at some of the best detective movies in Hollywood history.
Chinatown (1974)
Directed by Roman Polanski and starring Jack Nicholson and Faye Dunaway, Chinatown is widely regarded as one of the greatest detective movies ever made. The film is set in 1930s Los Angeles and follows private investigator J.J. Gittes as he is hired to investigate a case of adultery, only to become embroiled in a much larger conspiracy involving water rights and corruption. The film's intricate plot, strong performances, and stunning cinematography make it a classic of the genre.
The Maltese Falcon (1941)
Based on the novel by Dashiell Hammett, The Maltese Falcon is a quintessential film noir that has become a classic of the genre. Starring Humphrey Bogart as private detective Sam Spade, the film follows Spade as he becomes entangled in a dangerous game of cat and mouse with various criminal elements, all seeking a valuable statue known as the Maltese Falcon. The film's snappy dialogue, intricate plot, and iconic performances make it a must-see for any fan of detective movies.
The Big Sleep (1946)
Starring Humphrey Bogart and Lauren Bacall, The Big Sleep is another classic film noir that has stood the test of time. Based on the novel by Raymond Chandler, the film follows private detective Philip Marlowe as he investigates a case involving blackmail, murder, and deceit. The film's complex plot, stylish direction, and witty dialogue make it a must-see for any fan of the genre.
Se7en (1995)
Directed by David Fincher and starring Brad Pitt and Morgan Freeman, Se7en is a modern crime thriller that has become a cult classic. The film follows two detectives, one young and impulsive (Pitt) and one older and experienced (Freeman), as they investigate a series of gruesome murders based on the seven deadly sins. The film's gritty atmosphere, shocking twists, and unforgettable climax make it one of the best detective movies of the modern era.
The Silence of the Lambs (1991)
Directed by Jonathan Demme and starring Jodie Foster and Anthony Hopkins, The Silence of the Lambs is a psychological thriller that has become a cultural phenomenon. The film follows FBI agent Clarice Starling as she is tasked with tracking down a serial killer known as Buffalo Bill, with the help of the brilliant and dangerous psychiatrist Dr. Hannibal Lecter. The film's iconic performances, taut direction, and unforgettable characters make it a must-see for any fan of detective movies.
The Thin Man (1934)
Starring William Powell and Myrna Loy, The Thin Man is a classic detective movie that blends humor, romance, and mystery in equal measure. The film follows retired detective Nick Charles and his wealthy wife Nora as they become embroiled in a case involving a missing person and a murder. The film's charming leads, witty banter, and clever plot twists make it a timeless classic of the genre.
L.A. Confidential (1997)
Directed by Curtis Hanson and starring Kevin Spacey, Russell Crowe, and Guy Pearce, L.A. Confidential is a modern film noir that has become a critical and commercial success. Set in 1950s Los Angeles, the film follows three detectives as they investigate a series of crimes that become linked to corruption and scandal in