We are a class-leading Delhi-based Detective agency that has branches throughout India, well-known for our professionalism and work rate. Tackle Detective Agency in Faridabad was started by the young and ambitious Poornima Singh, who has more than 12 years of experience in the field of private investigation.
With our team of experienced and able detectives, we became one of the most reputable agencies in a short time.
Who Are Our Clients?
Our range of services, professionalism and confidentiality has led people from different walks of life seek our guidance.
From providing Matrimonial Detective Services in Faridabad like Background Check and Loyalty Test to having Corporate Services like Sting Operation and Labour Court Cases, we have a wide array of clients and services.
Your Privacy Matters
We believe in privacy.
All of our staffs are the highest quality professionals, who will make sure our client's information remains 100% confidential.
Our Staff
Tackle Detective's staffs are hired to meet our standards and professionalism after thorough and meticulous hiring process involving a thorough background check.
Our client's satisfaction and privacy is our priority, and all of our staffs are hired to ensure that we can meet and exceed our client's expectations
We are the best matrimonial detective agency in Faridabad
Marriage is a heavenly blessed union of two persons but, this union could turn out to be hell if you have entered the matrimony with the wrong person. A blessed marriage could not be attained if you do not have a clear knowledge about the significant person. In today's world, everything is fast-paced and digital so you cannot completely rely on the information provided by some digital place about the most important decision of your life. The scenario in metros is far uncertain in comparison to rural areas.
So, here comes the question: why do I need a premarital investigation? Just ask yourself a few questions here and you would understand the need for an investigation:
Does he/she avoid discussing his/her past?
Does he/she doesn't see their friends with you?
Do they have secure financial stability?
Is his/her behavior seems changed for a while?
Does his/her family seem speculative?
If your answer to these questions is yes or you have any doubt while answering any of these questions then you need a premarital investigation. Tackle Detective Agency in Faridabad provides a list of parameters while investigating:
Family background check
Character/behavioral details
Health and fitness report
Financial and social status of the family
Past affairs or relations or divorce
Screening of employment or business status
The investigations can be helpful to anyone be it the bride/groom or even their parents. We make sure that all our work is done discreetly and confidentially. All the information gained is kept securely and once the job is done we dispose of all the information in a protected way.
Consequently, it is important to get the premarital investigation led by a team of highly professional and ingenious detectives. These investigations are very crucial as you are taking an important step ahead in your life as marriage is a bond of a lifetime.
When a married couple living tighter and after some time one partner knows about an external affair of other partner and engaged all time with another person some wrong activity at last situation ends on divorce and living separately. When some agency work to find out the real truth their investigation called Post Matrimonial Investigation.
The Need Of Agency (Tackle Detective in Faridabad)
After that some agency work on this to find the real condition or situation of the couple so in which Tackle Detective in Faridabad work on it and investigate the whole process and find out the truth on their stories. When agency work on this case so focus on all activity when one partner outside the home and collect all evidence of all circular activity and especially suspicious activity. Finally, collect all the details of the partner and note down that activity for further process.
Tackle Detective in Faridabad work for this investigation very honestly and find the real truth about the investigation. Mostly this agency finds out the truth and solves the case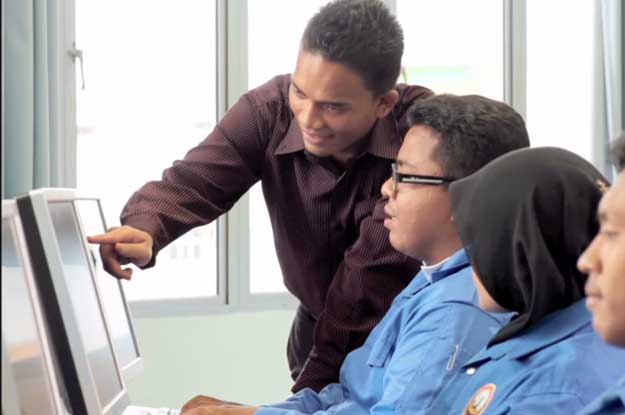 Why is it important to have a corporate investigation in Faridabad?
As much as technology has been a boon to the corporate world, with streamlining and simplifying the work process, it has also opened gates to vulnerabilities. Companies of all sizes, shapes, and industries are under constant threat of fraud, forgery, and getting their data breached, from external as well as internal bodies. This can include competitors trying to get your data, a scorned ex-employee attempting to tarnish your reputation, someone from the internal workforce bribed to leak the confidential data of your clients.
Without a system in place, overlooking such aspects can have dire consequences on your business in the long term, leaving you with a damaged image that will take more years than it took you to build your stance in this world of cut-throat competition. This is why you should hire a credible and reputed corporate investigation company to identify and mitigate any possibility of the risk-regardless of how big or small it is.
Tackle Detective Agency in Faridabad has a dedicated team of corporate investigators, backed by extensive knowledge and experience of successfully executing strategic investigation. They are equipped with the tools and technology to implement every process with due diligence and legality.
Tackle Detective corporate investigation services involve:
Skip Personal Tracing
Financial Fraud Investigation
Labour Court Cases
Sting Operations
Undercover Agents
Our corporate investigators will:
Audit current system
Quickly identify maleficence
Find the cause and person accountable for it
Ensure 100% compliance with the rules and regulations
Help with the recovery of loss
Minimize the possibility of liability with effective reporting
Tackle detective is your one-stop solution to strengthen your company's security.
Address: B-202, Sector-14, Near Metro Station, Faridabad, Uttar Pradesh, 121008
Phone: +91-9711334312
Email: faridabad@tackledetective.com